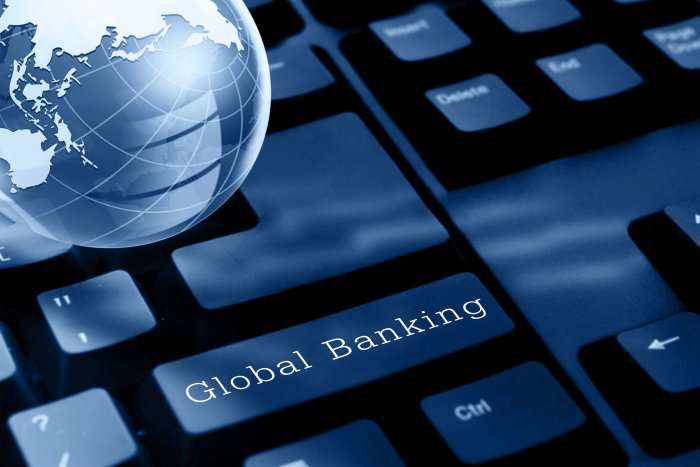 Global Banker
If your people need to know about banking, they need the Global Banker simulation.
Global Banker is an extremely powerful and engaging simulation which provides participants with a unique insight into almost every aspect of commercial banking.
Global Banker is not a banking game. It is a realistic mirror of how a total bank works, and a demanding, immersive and rewarding experience.
With Global Banker people can escape from their silos and see exactly how their contribution, and the actions of their division, affect the bank as a whole.
Combining a broad overview with in-depth analysis, Global Banker allows theory to be put into practice dynamically with immediate feedback in a motivating and competitive environment.
Incorporating the latest Basel III framework, including the complete set of capital and liquidity ratios, it allows participants to see how the rules affect banks and impact profits. Key decision areas include:
Setting overall strategy
Lending
Financing
Treasury management using a variety of financial instruments
Risk management across a wide spectrum of exposures
Investment
Managing capital and liquidity
Operations and IT
Compliance with banking regulations.
Global Banker can simulate conditions and conventions specific to one particular country, or can demonstrate principles generally applicable throughout the world. The simulation is always tailored to mirror the business and culture of the participating institution, and configured to emphasise the specific learning objectives of each individual client.
Global Banker is an invaluable experience for managers who need to master the business of banking from a strategic perspective in order to lead from the top. The seminar promotes creative thinking, teamwork and problem solving and explores almost every aspect of banking in practice. Participants from across the commercial banking spectrum have benefited from the challenge of Global Banker, appreciating how each individual contributes to the organisation as a whole, and how they can maximise the effectiveness of that contribution.
Global Banker is flexible and can be set up with varying degrees of complexity to meet the needs of the participants. It is an excellent and practical introduction to the business of banking for new hires, while creating a challenging and illuminating experience for existing management. Global Banker is also a powerful learning experience for central bankers and regulators.